About us

 ARET (Research in Toxicology Association) was founded in 1989 by a group of teachers and former postgraduate students in Toxicology.
Since then, the field of practice of its members has become highly diversified : public research organizations, universities, industry and private laboratories.
ARET's first objective is to promote research in the field of basic and applied toxicology and to open up this discipline to other fields, to contribute to permanent progress of scientific and technical level and quality of teaching in this field.
In addition, the association focuses on supporting its members, especially new graduated students, helping them in their job seeking.
ARET has specific interest in human and livestock toxicology as well as environmental toxicology.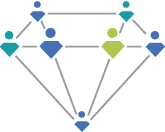 Conferences and information days
ARET organizes annual conferences on current or emerging topics in toxicology.

Publications
ARET publishes :
La Lettre, published every 3 months which provides information on the news of ARET and information on up coming events, offers brief scientific articles on original topics, most often related to the daily news.
ARET-Actualités, a magazine focused on topics specifically related to hot topics or to the field of the annual conference.

Job exchanges
Friendly support of the association's members, particularly with regard to first job and career issues.

Our audience

The ARET's recognition is based on its 3 strengths :
interdisciplinary of exchanges because of the diversity of its members: researchers, medical doctors, veterinarians, pharmacists, toxicologists, ecotoxicologists, agronomists, consultants, chemists…,
support for students (Thesis Prize, Preferential fees and Job Market),
access to a network of experts established through ARET conferences and through ARET cognitions with other scientific associations.
Since its creation, more than 1,500 people have taken part in at least one activity organized by ARET.
Legal status

ARET – Association for the Research in Toxicology is a declared association, regulated by the French law of 1901;
Intra-community identification number: FR 37 377 840 681 00029.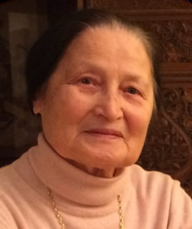 Simone Puiseux-Dao
(05/09/1930 – 31/07/2018)
Former student of the Ecole Normale Supérieure (1949-1953) and associate of Sciences (1953), she obtained her PhD in Sciences in 1960 (Biological and physiological research on Batophora Oerstedii J. Ag. and Acetabularia mediterranea Lam.). After 7 years of research based at CNRS as a research associate (1953-1956), then as assistant in botany at the Faculty of Sciences of the Sorbonne (1956-1959). After that, she worked for 6 years as a master of works in botany (1959-1965) and as a teacher-researcher until 1999.
ARET was founded in 1989 by a group of teachers and former postgraduate students in Toxicology. Indeed, Simone thought that scientists (biologists, physicians, veterinarians, ecologists, toxicologists and ecotoxicologists, as well as regulators and safety assessors) needed to be able to interact confidently and transparently on emerging topics, or to share tools and knowledge in new projects.
Supported relentlessly by her husband Gérard Puiseux, they were founding members who are continually present on the ARET Board of Directors : they devoted themselves to it until 2012, for more than 20 years !
Gérard Puiseux
Simone's husband and founding member of ARET, Gérard has always supported Simone in the administrative tasks for the association. He also created and managed ARET's first website until 2012.

Marie-Chantal CANIVENC-LAVIER
President
Presentation coming soon.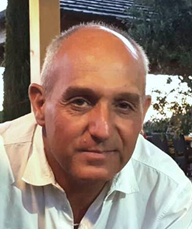 Luc BELZUNCES
Deputy President
1st Class Director of Research at INRA, Head of the Laboratory of Environmental Toxicology, Toxicologist and ecotoxicologist specialized in the effects of pollutants, and particularly pesticides, in animal organisms. His reasearches a focused on the associations of environmental stressors, which includes toxico-pathological interactions. He works at INRA, PACA research Center (site of Avignon) since 1984. He was Director of UMR 406 Bees & Environment from 2003 to 2009.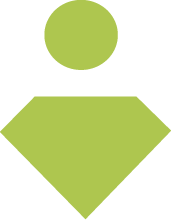 Christophe ROUSSELLE
Deputy President
Veterinary Doctor-Toxicologist in charge of the Chemical Risk Assessment Unit at the Expertise Department at Anses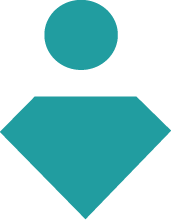 Johanna BERNERON
Community Manager
Johanna is regulatory scientist on REACH and CLP at the French Agency for Food, Environmental and Occupational Health & Safety (ANSES). She got a PhD in environmental toxicology from the Institut National de recherche scientifique in Montréal (Québec, Canada). She works at the ANSES in the regulatory field since 2009 and on REACH and CLP since 2011.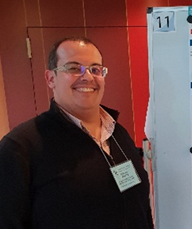 Nicolas CABATON
Secretary
Nicolas got a PhD in Food Sciences, option Toxicology from the Burgundy University (Dijon). After a post-doc at Tufts University (Boston) and INRA (UMR Xenobiotics, Toulouse), he works as research scientist at INRA since 2011, in the Toxalim Unit in Toulouse. He is interested in the role of metabolic bioactivation in the toxic mechanisms of action of endocrine disrupting food contaminants.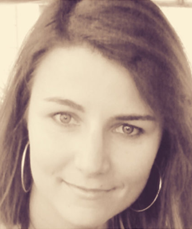 Guillemette CRÉPEAUX
Treasurer
PhD in agronomic sciences.
Associate Professor in Physiology and Pharmacology in the vet school of Alfort.
Research field (Inserm U955, IMRB E10): persistence and toxicity of Aluminum based adjuvants.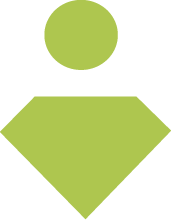 Carole LEROUX
Assistant Treasurer
Carole is project manager, responsible for the coordination of an expert group devoted to tobacco and related products at the French Agency for Food, Environmental and Occupational Health & Safety (ANSES). She got a MSc in Chemistry (Environmental sciences and engineering) from the Paris-Est University. She has worked for 10 years at ANSES on health risk assessment related to chemicals in indoor/outdoor air and consumer products.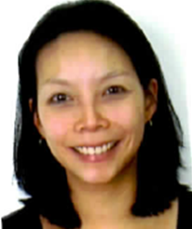 Anna TAN
CA member
Anna is Toxicologist, ERT on tobacco and related products at the French Agency for Food, Environmental and Occupational Health & Safety (ANSES). She got a MSc in toxicology from Paris-Sud University (France). She has worked during 7 years for the cosmetic industry. She was in charge of the safety assessment for the raw materials and the cosmetic products as required in EU Cosmetic Regulation 1223/2009.
Bruno MEGARBANE
CA member
Head of Department, Medical and Toxicological Resuscitation in the Hospital Lariboisière, Paris.
Professor at the Paris – Diderot University.
Responsible for the AP-HP (Assistance Publique des Hôpitaux de Paris) Toxicology Federation.
Head of the research team "Mechanisms of toxicity and therapeutic optimization of psychotropic drugs", INSERM UMRS-1144, Paris-Descartes University.
Associate Editor Clinical Toxicology (IF: 4.3), Annals of Intensive Care (IF: 3.8), and Analytical and Clinical Toxicology.
Field of experimental and clinical research: Acute toxicology and addictive substances.
Member and teacher at the doctoral school of medicine.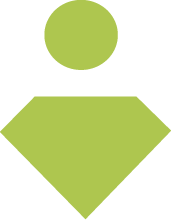 Valérie FESSARD
CA member
Presentation coming soon.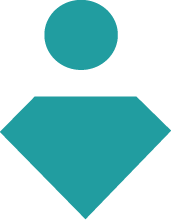 Armelle BAEZA
CA member
Presentation coming soon.
Cécile BERNARD
CA member
Presentation coming soon.